Wildfire Yoga Events & Workshops

The Holiday Season can be Hectic and Stressful
Taking care of yourself is a gift for the whole family. But mostly for yourself. Do something for yourself! You're worth it!
Self-Care Saturday Series
Sound-Healing & Breathing — 11.03.18
Rest, Digest & Restore — 11.10.18
Recharge & Rebalance — 11.17.18
Non-Doing with Yoga Nidra — 11.24.18
Sacred Cacao Ceremony — 12.01.18
Relaxation Station — 12.08.18
Sandbag Savasana — 12.15.18
Ask about our deals for Private Sessions!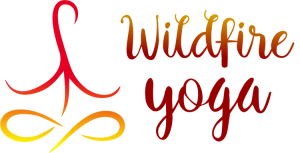 Wildfire Yoga
250 Walton Ave., Suite 156
Lexington, KY 40502
Phone: 859-699-1423
Email: kelligabat1@gmail.com
Facebook: facebook.com/yogawildfire
NOTE: We are located in the Warehouse District off Winchester Road. You can go onto National Road and take a right into a back alley. We are in the building on the right. The entrance door has "Breathe" on it.