Workshop Weekend w/Laura Burkhart!
Jan. 31 – Flow, Roll & Let Go | 6 – 8 p.m. | $35 per person
Feb. 1 – Demystifying Arm Balances | 2 – 4 p.m. | $35 per person
Feb. 2 – Heart, Hip & Core Flow | 9:30 – 11:30 a.m. | $35 per person
Laura is an E-RYT 500 international teacher, three-time cover model/regular contributor for Yoga Journal and Om Yoga Magazine, and featured online yoga instructor.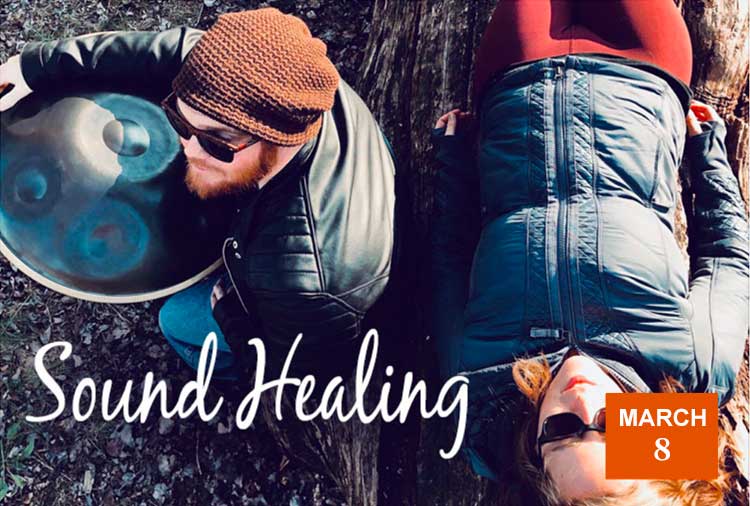 Sound Healing with Pete and Carly
March 8 | 1:30 p.m. | $25 per person
Let the sweet practice of yin and restorative accompanied by live hang drum music bring you to a space of inner peace and restfulness. In this class, you'll be supported by props, guided imagery, and slow gentle rhythms to help you connect more fully to your inner landscape.
Both Pete and Carly believe that movement, music, and stillness are doorways to healing and well-being. Join them for a cozy day of connection.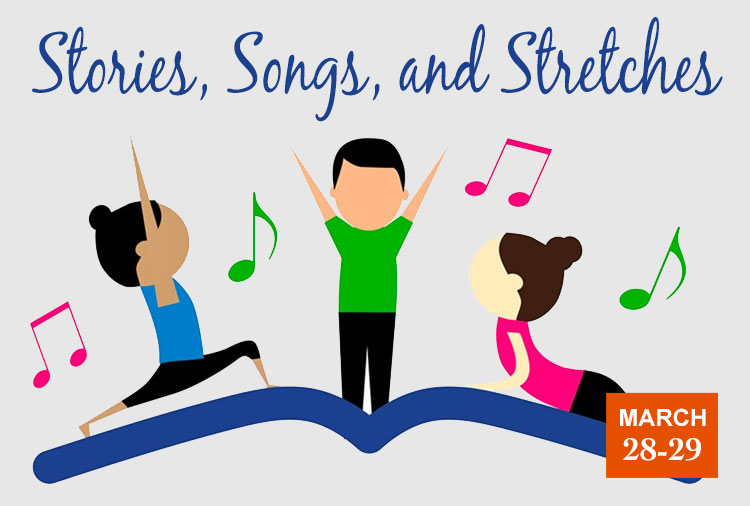 Stories, Songs, and Stretches
March 28, 9 a.m. – March 29, 5 p.m. | $400 – $450
Stories, Songs, and Stretches!® envisions an entire generation of mindful kids who are school-ready in body, heart, and mind. If this vision speaks to you, we hope you will join our community by becoming a certified facilitator!
Stories, Songs, and Stretches!® is different from other kids yoga programs. We are focused on the littlest learners, preschool and early elementary, ages 3-6. We are inspired by yoga's mindful movement and stillness, while grounded in the science of early childhood development. Our facilitators not only learn how to create fun and engaging yoga classes for kids and families, but how to do so in a way that is intentional, truly enhancing early learning during young children's most critical window of brain development. We center our approach around the embodied play experiences that support the development of physical literacy (body), early literacy (mind), and social-emotional learning (heart) skills.
Ask about our deals for Private Sessions!
---
Use the link below to learn more or buy a membership!
20% off merchandise
25% off memberships
Bring 2 friends and family a month for free
10% off private sessions