Thai Yoga Workshop
05/11/19, 4:30 to 6:30 p.m., $40 per person
Herbal Healing for Stress and Anxiety
05/25/19, Noon to 2 p.m., $40 per person
Cacao Ceremony and Sound Healing
06/01/19, Noon to 2 p.m., $30 for members, $40 for non-members
Intro to Ashtanga
06/08/19, 3 to 4:30 p.m., $15
Rollasana
06/22/19, 11:30 a.m. to 1 p.m., $25 for members, $35 for non-members
Book Club – Free to Join!
March 30th "Monday Morning Pep Talks" by Colene Eldridge. She will be signing her book at the studio!
Ask about our deals for Private Sessions!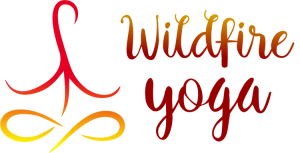 Wildfire Yoga
250 Walton Ave., Suite 156
Lexington, KY 40502
Phone: 859-699-1423
Email: kelligabat1@gmail.com
Facebook: facebook.com/yogawildfire
NOTE: We are located in the Warehouse District off Winchester Road. You can go onto National Road and take a right into a back alley. We are in the building on the right. The entrance door has "Breathe" on it.