Wildfire Yoga Events & Workshops

Unmask Your Soul's Story
October 20, 2 to 5 p.m.
$75.00 per person; $60.00 Wildfire Monthly Members
Unmask Your Soul's Story with Anella Wetter
In this 3-hour workshop, you will practice discerning what is true to you, listening to your inner being, and receiving the wisdom that your stories have wanted to teach you.
Through a series of writing exercises, you will discover that the inner realm of story is a profound source of spirituality, allowing your truth to regain its place of prominence in your conscious awareness.
Through meditation, breath, and movement, you will practice embodying your soul's story.
It takes courage to tell the truth of your own stories, even to yourself. This workshop is built upon the following principles of personal development.
Workshop materials included in fee:
Blank Journal
Interpersonal Truth Statements
Letters-to-Self Project
I AM Declaration Cards
Ask about our deals for Private Sessions!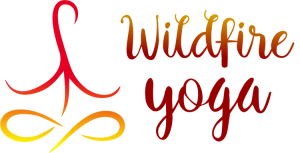 Wildfire Yoga
250 Walton Ave., Suite 156
Lexington, KY 40502
Phone: 859-699-1423
Email: kelligabat1@gmail.com
Facebook: facebook.com/yogawildfire
NOTE: We are located in the Warehouse District off Winchester Road. You can go onto National Road and take a right into a back alley. We are in the building on the right. The entrance door has "Breathe" on it.