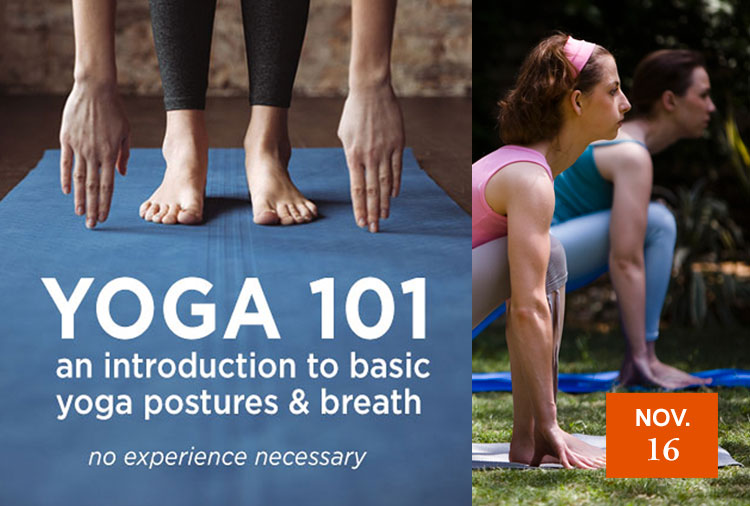 Yoga 101
Nov. 16 | 11:30 a.m. – 1 p.m. | $25 a person; $15 monthly members
Learn the basics of how to practice yoga, so you can begin to enjoy yoga classes or a home practice. This two hour class will be a mix of learning and movement. This workshop is accessible to all levels and those brand new to yoga are encouraged to attend.
The fundamental poses will be broken down and modifications/use or props to help with alignment will be offered. This workshop will also include breath work and a brief overview of yoga philosophy.
Prepare to have fun and discover the amazing benefits of yoga in an easygoing, relaxed setting with other beginners.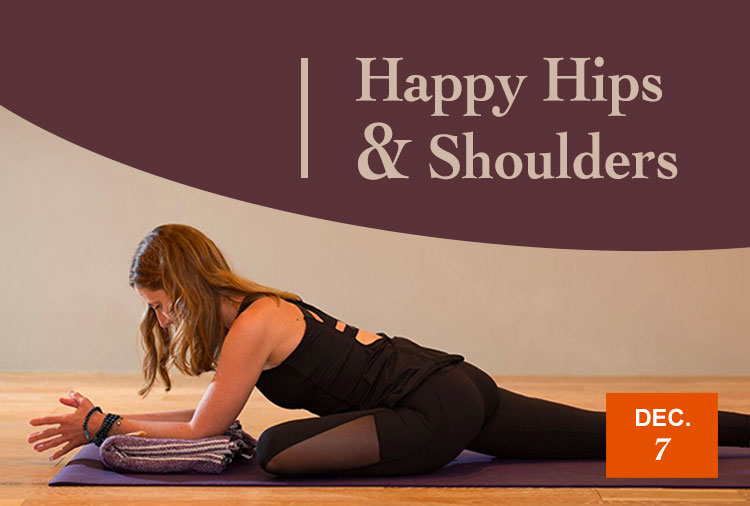 Happy Hips and Shoulders
Dec. 7 | 2 to 3:30 p.m. | $25 a person; $15 monthly members
This hour and a half workshop will focus on sending love via held yin poses for our shoulders and hips.
Accessible to all levels, this workshop will leave you feeling spacious and renewed as you encounter the stress of the holiday season.
Therapeutic daily movement exercises will also be taught so that you can stay spacious and free all holiday season long!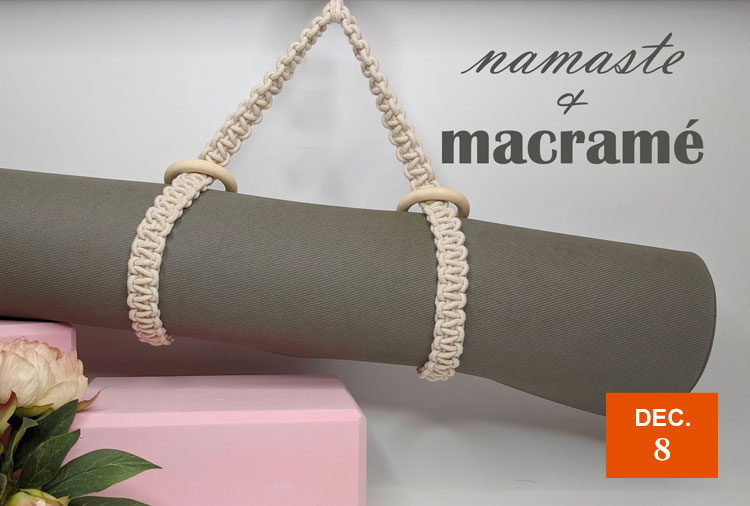 Namaste & Macramé
Dec. 8 | 1 to 3:30 p.m. | $40 a person; $30 monthly members
Come make macramé with us! During this beginner-level workshop you'll learn basic knots, embellishments, and how to finish off your project.
At the end of class you'll have a brand new, handmade hand carrier for your yoga mat. Cotton cord, beads and closures will be provided.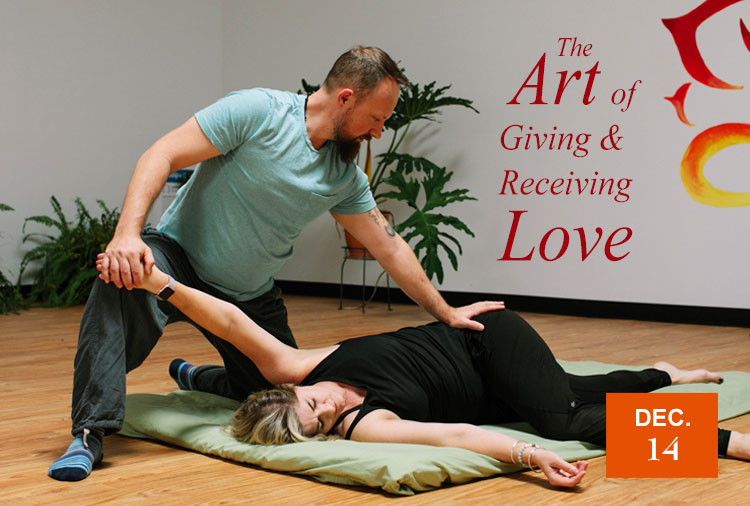 The Art of Giving and Receiving Love
Dec. 14 | 1 to 3 p.m. | $50 per couple; or $60 after Dec. 1
Join Marcus Cammuse, Certified Thai Bodywork Practitioner and Licensed Massage Therapist to experience and learn the healing effects of Touch Therapy infused with Love.
You and your partner will exchange fabulous massage techniques and be guided through exercises that deepen trust and intimacy. Together we will practice applying deep, rhythmic compressions using your hands, forearms, knees and feet while guiding our partners into yoga-like stretches, gentle rocking motions, rotations, twists and more … the perfect combination for relaxation, unwinding tension, pain relief, flexibility and balancing energy. We will also learn to breath deeply, while being focused on the intention of healing and loving kindness.
This is may be the most intimate and magical thing you can do for your loved one, or friend. Compassionate and healing bodywork will leave anyone feeling energized and relaxed all at once!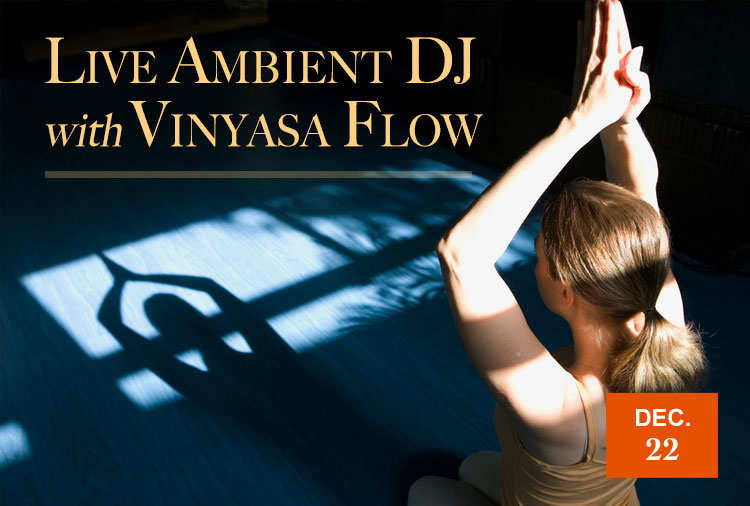 Live Ambient DJ with Vinyasa Flow
Dec. 22 | 6 p.m. | $15 members; $25 non members
An evening of creative vinyasa flow paired with expressive sound of a live ambient music and art. Yoga will be led by Kylie Thompson, while Rahikka performs.
Rahikka is the pseudonym of Seattle based electronic ambient artist Carson Rennekamp. Inspired by abstract expressionism and experimental film, Rahikka's work explores imagined atmospheres, amorphous planes and subconscious escape. Rahikka seeks to utilize sound as a means for mindful exploration, in the vein of avant-garde artists William Basinski, Oneothrix Point Never, and Lawrence English.
Since 2017, Rahikka has self-released three LPs; Hele, Northern Home, and Black River respectively. He also released the 2017 EP, We Are to Each Other. When not creating music he can be found hiking in the forests of the Pacific Northwest or wandering the halls of museums. Carson received his B.F.A. in Sound Design with minors in Film and Art History and his M.F.A in Arts Leadership from Seattle University.
Ask about our deals for Private Sessions!
---
Use the link below to learn more or buy a membership!
20% off merchandise
25% off memberships
Bring 2 friends and family a month for free
10% off private sessions