Our Virtual Experience!
Toggle below for more information
ABOUT OUR VIRTUAL CLASSES / HOW TO SIGN UP
We are offering virtual classes. Here's how you can access classes:
HOW TO SIGN-UP:
Sign up for classes labeled "Virtual Class" through the MindBody app, Wildfire Yoga app, or through our website. If you have a membership with us, classes/sign up will work in the same way. Please ensure you are using the email linked with your MindBody account. If you are not a member with us, you can purchase a class for $10 by selecting "Virtual Class Drop In Special" from the pricing menu or purchase a 10 class pack with our online special for $65.
Once enrolled in the class, go ahead and

make a free ZOOM account

as it will save you time before class starts. ZOOM is compatible with most major devices such as PCs, Macs, iPads, & Smartphones. If you are using a Smartphone, we recommend downloading the ZOOM app.
Thirty minutes before class you will receive an email with a link to the ZOOM room. Click on this link to enter in the live stream class. From your ZOOM account, make sure you are muted before class begins. You may also choose if you would like to video yourself in.
IMPORTANT: Please sign-up for class 30 minutes prior to the start time! This will ensure you have the link and code to access it on time. 
ACCESS TO OUR VIDEO ARCHIVE PAGE
We are providing full member access to our archives. We also offer non-member access for $25.00 per month. FOLLOW THIS LINK TO PURCHASE! Instructions for access will be emailed to you after your transaction has processed.
It's On! - Wildfire Yoga
Watch these Lex18 video segments:
Warm Room & Non-Heated Room
Hot Classes w/Infrared Heat
Start or revisit your practice at Wildfire Yoga in Lexington — a welcoming environment for all!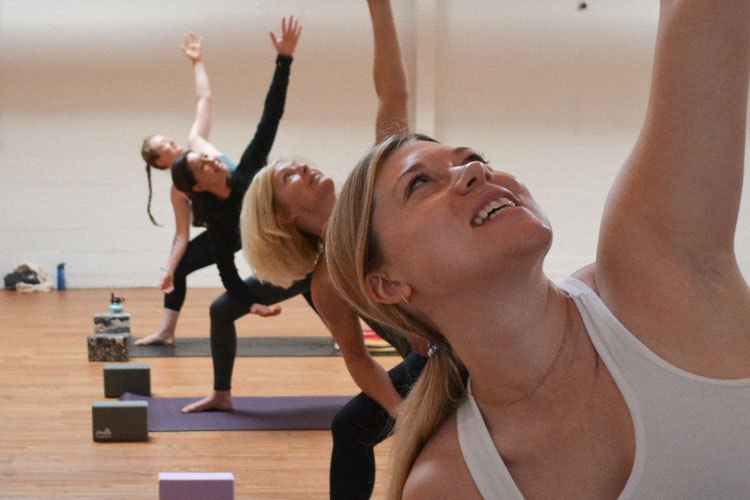 Classes For Everyone
We work hard to provide a home-like environment and create a comfortable practice for everyone at any level to learn and grow at their own pace with yoga.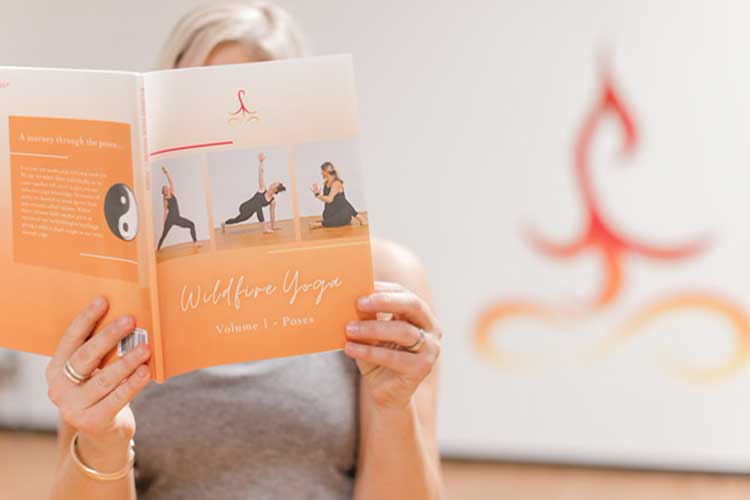 Yoga Benefits
Yoga is good for the mind as well as the body. The practice of yoga helps to reduce stress and ease anxiety, as well as many other personal benefits that can be gained.
Yoga is the journey of the self, through the self, to the self
PLEASE READ OUR COVID GUIDELINES
 Students will be exiting class keeping 6 feet distance for the next student to exit. Practice kindness and compassion.
No more than 16 students per class
Students must pre-register for in-studio classes
8 hour cancellation policy for in-studio classes since class size is decreased
Students need to bring in their own props
Please take your shoes off on the mat provided by the door
All items with you will be put into your own basket
Bring just the necessities into the studio. Less is better.
The studio will be taped to 10 feet apart from the next mat/student.
Teachers and students will not be allowed into the studio if they feel ill or are running a temperature. Teachers will be wearing masks to check in students. They will wear it to their mat and then it will be removed. When leaving the mat, masks will be put back on, even during a trip to the bathroom. We hope that you will do the same. In class, no assists during practice and the teacher will stay on their mat to maintain social distancing.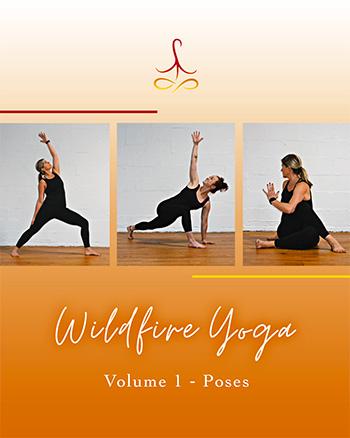 New release book!
This softback edition highlights our words, thoughts and teachings to give you more in-depth insight into our ways through yoga.