Live Online Classes
Virtual Classes offered with studio's temporary closing!
Dear Wildfire Yoga Family,
What a crazy time this is! We wanted to take a moment to pause and thank you for supporting us as we continue to support you. We are all in this together! We believe that it has never been more important to maintain your physical, mental, and emotional health. We are on a mission to help you do this by continuing to offer powerful yoga, meditation, and restorative flows online. Stay connected with us to find out more about our steps towards a virtual studio. Remember that anyone can join us! Take advantage of practicing with friends and family from around the nation through our online platform.
We are offering classes everyday! Here's how you access it:
HOW TO SIGN-UP:
Sign up for classes labeled "Virtual Class" through the MindBody app, Wildfire Yoga app, or through our website. If you have a membership with us, classes/sign up will work in the same way. Please ensure you are using the email linked with your MindBody account. If you are not a member with us, you can purchase a class for $10 by selecting "Virtual Class Drop In Special" from the pricing menu or purchase a 10 class pack with our online special for $65.
Once enrolled in the class, go ahead and make a free ZOOM account as it will save you time before class starts. ZOOM is compatible with most major devices such as PCs, Macs, iPads, & Smartphones. If you are using a Smartphone, we recommend downloading the ZOOM app.
Thirty minutes before class you will receive an email with a link to the ZOOM room. Click on this link to enter in the live stream class. From your ZOOM account, make sure you are muted before class begins. You may also choose if you would like to video yourself in.
IMPORTANT: Please sign-up for class 30 minutes prior to the start time! This will ensure you have the link and code to access it on time. 
It's On! - Wildfire Yoga
Watch the Lex18 video segment below:
Warm Room & Non-Heated Room
Start or revisit your practice at Wildfire Yoga in Lexington — a welcoming environment for all!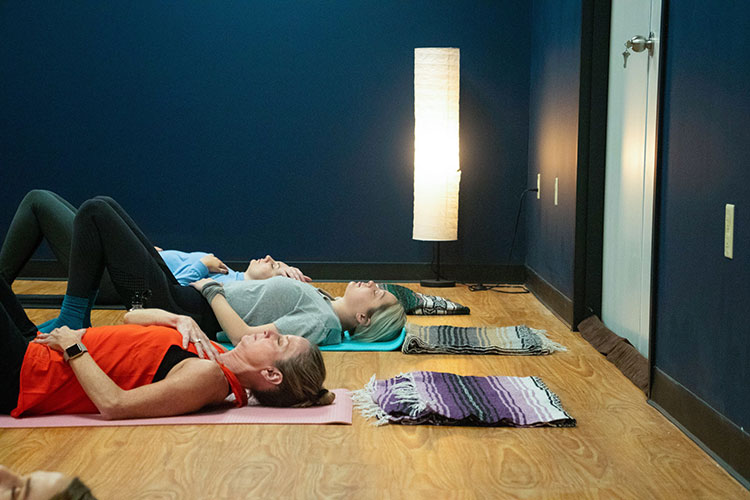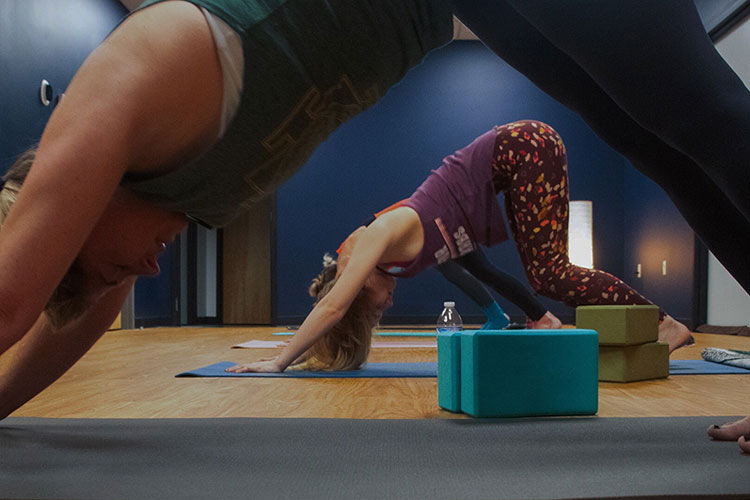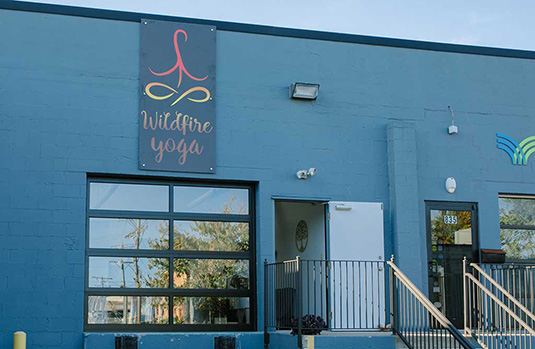 Classes For Everyone
We work hard to provide a home-like environment and create a comfortable practice for everyone at any level to learn and grow at their own pace with yoga.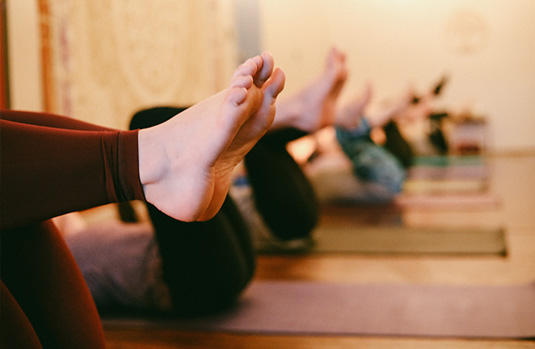 Yoga Benefits
Yoga is good for the mind as well as the body. The practice of yoga helps to reduce stress and ease anxiety, as well as many other personal benefits that can be gained.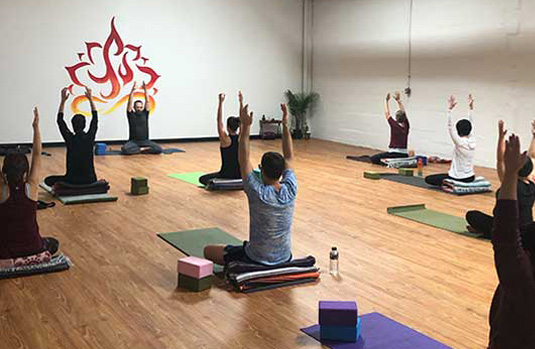 Connecting Mind & Body
The mind and body benefit from yoga, and we have Certified Instructors who care about each student and what they wish to gain from their own routine.
Yoga is the journey of the self, through the self, to the self
Follow us on social media!